This article is part of our "Sustainable Suppliers" series, a collection of ongoing conversations with our supplier partners who are doing their part to create a more sustainable future for our planet.
Native Trails was founded in 1996 with the mission of bringing the work of undiscovered artisans from central Mexico to homes throughout North America. From the very beginning, Native Trails was determined to be not only socially responsible, but also environmentally responsible. Combining artisans' age-old traditions with contemporary design and sustainable materials, the company continues to bridge cultures and bring beautiful creations to the world. In 2019, Native Trails became a Certified B Corporation (B Corp), showcasing their high performance and joining others in using business as a force for good.
"We're always looking for products that have a story behind them. An authentic story that we feel good about, that draws us to it. Everything we do, ultimately, is about creating positive impact, so the who, where, how, and why about a product's origins is what we're looking at when working on something new," notes Naomi Neilson, Founder of Native Trails.
We chatted with Dustin Barnhart, Director of E-Commerce and Analytics, of Native Trails.
What does sustainability mean to your company?
"Sustainability is a core tenet of Native Trails, so much so that "Care for the Environment" is part of our Mission Statement. Sustainability is top of mind in all aspects of our business, starting with product development and the materials we choose to the artisans with which we partner. This focus is one of the biggest reasons I personally joined the company and is one of the most rewarding aspects of working for Native Trails."
Native Trails has an Eco-Social Positive commitment to only make and sell products that have a positive influence on the world, both socially and environmentally. The company takes every opportunity to use recycled, reclaimed, or green-certified materials, bringing eco-consciousness to luxury living.
Native Trails manufactures sustainable kitchen and bath wares with hundreds of highly-skilled artisan collaborators in places such as Mexico, California, Vietnam, and Italy and have artisans with expertise in concrete, copper, furniture, glass, and precious metals.

Concrete Collections


Native Trail has reinvented concrete with NativeStone, their proprietary concrete blend. By adding jute, a natural, renewable vegetable fiber, NativeStone sinks are 40 percent lighter, much stronger, and far more sustainable than traditional concrete sinks.

Copper Collections


Native Trails' artisan-crafted copper sinks and tubs take several days and many thousands of hammer strikes to perfect. All copper is sourced from high-grade post-consumer recycled copper scraps.

Furniture Collections


The Vintner's Collection features wine-making materials salvaged from the heart of California's wine country and reincarnates oak barrels and staves into elegantly functional furniture and mirrors with a unique history.
The Solace Collection features all FSC-certified oak, ensuring the wood was harvested in a sustainable manner.
The Americana Collection is handcrafted by American artisans from reclaimed wood that has been rescued from structures of the past and is now complemented with hand-forged iron hardware.

Glass Collections


Murano has been the center for glassmaking in the modern world since the 13th century and every sink in Native Trails' Murano Collection is unique. The colors and patterns created give each piece its own personality. These irreplaceable works of functional art are a reflection of the company's mission to help artisans bring their craftsmanship into markets beyond their reach.
What makes you unique from other furniture companies?
"In addition to being a B Corp, we are unique because our ethos and values are genuine, authentic, and they start at the top. Naomi Neilson founded the company on the principles of artisan traditions, sustainability, and fair trade practices and it continues to permeate through our culture 25 years later. Naomi is still involved in the day-to-day business while continuing to pursue her passion of traveling to find the best artisans hand-crafting the finest materials from around the globe."
As a B Corp, encouraging employees to support sustainability efforts is important for Native Trails. They strive to improve their community, both globally and locally, through their Community Trails program and everyday way of doing business. Through the Community Trails program, the company and its employees make an impact in their community through volunteerism, donations, and other company-wide giving back initiatives.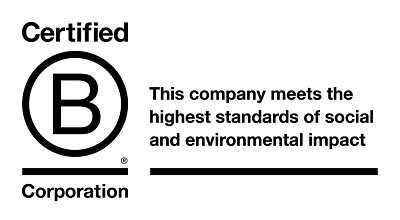 We are proud to work with B Corps like Native Trails that balance purpose and profit and thoughtfully consider the impact of their decisions on their workers, customers, suppliers, community, and the environment. Learn more about B Corp Certification and other B Corp certified companies here.
Wayfair is committed to taking an active stand to protect our environment. Read more about Wayfair's sustainability initiatives here.