Whether you're moving into a new home, giving your space a refresh, starting a new business, or moving onto campus, Wayfair is here to help you find items that are representative of who you are in all of life's stages. Providing everything you need to take projects from floor plan to furnished, our team of experts is here to support you every step of the way - from product sourcing to free design services, we're committed to helping you bring your unique vision to life.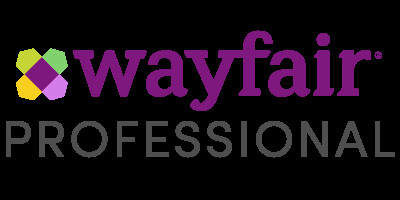 "Our team of experts bring an average of 10+ years experience in the industry, specializing in categories that require a unique set of knowledge on products consumers would typically consider purchasing in-store," says Sanjeev Sahni, VP and Global Head of Wayfair Professional and Sales. "These categories range from your basic home renovation projects such as lighting, flooring, and plumbing, to business sectors, including large offices, hospitality and accommodations, and property management."
Product Experts backed by tech to enhance and support the customer journey
Have a technical question or need to find a specific item for your home or project? Wayfair uses machine learning and AI to help drive the customer's journey from purchase to delivery, starting with getting you to the right expert with dynamic routing powered by language, geography, device, and product category. This tailored experience offers a seamless and convenient solution to shopping that ensures full customer support on any sized project with the widest assortment of products.
"We believe we've established the right strategy to deliver the best possible experience across our categories. Specifically for our business customers, we're focused on serving their entire range of needs - integrating with how they run their business. We do this by utilizing our technology platforms for designing, quoting, purchasing, delivery planning, end-to-end tracking and through world-class sales & service support from dedicated teams of experienced B2B Account Managers, Designers and Associates," says Sahni. "We'll continue to scale the breadth and depth of our services - from designer support to technical depth in the most complex categories."
If you're interested in learning more about our service offerings for your home or business, call 844-251-0720 or reach out to your Business Account Manager. We're available to support you Monday - Friday, 8 a.m. - Midnight ET, Saturday, 8 a.m. - 8 p.m. ET, and Sunday, 9 a.m. - 6 p.m. ET. *Hours may vary based on customer needs.